BICSI Authorized Training Facility (ATF)
Our BICSI Training Center was developed to increase access to BICSI certification training so that information and communications technology (ICT) courses are available and convenient to everyone.
The Courses offer internationally recognized training for voice, data, and video distribution design and installation, including introductory, intermediate and advanced-level instruction. All training is provided by BICSI-Certified Trainers.
We offer a complete learning experience, providing you with constant support throughout your career path. Our goal is to walk with you every step of the way, from helping you decide what courses are best for you to recommending continuing education down the road.
All classes are open registration to the general public.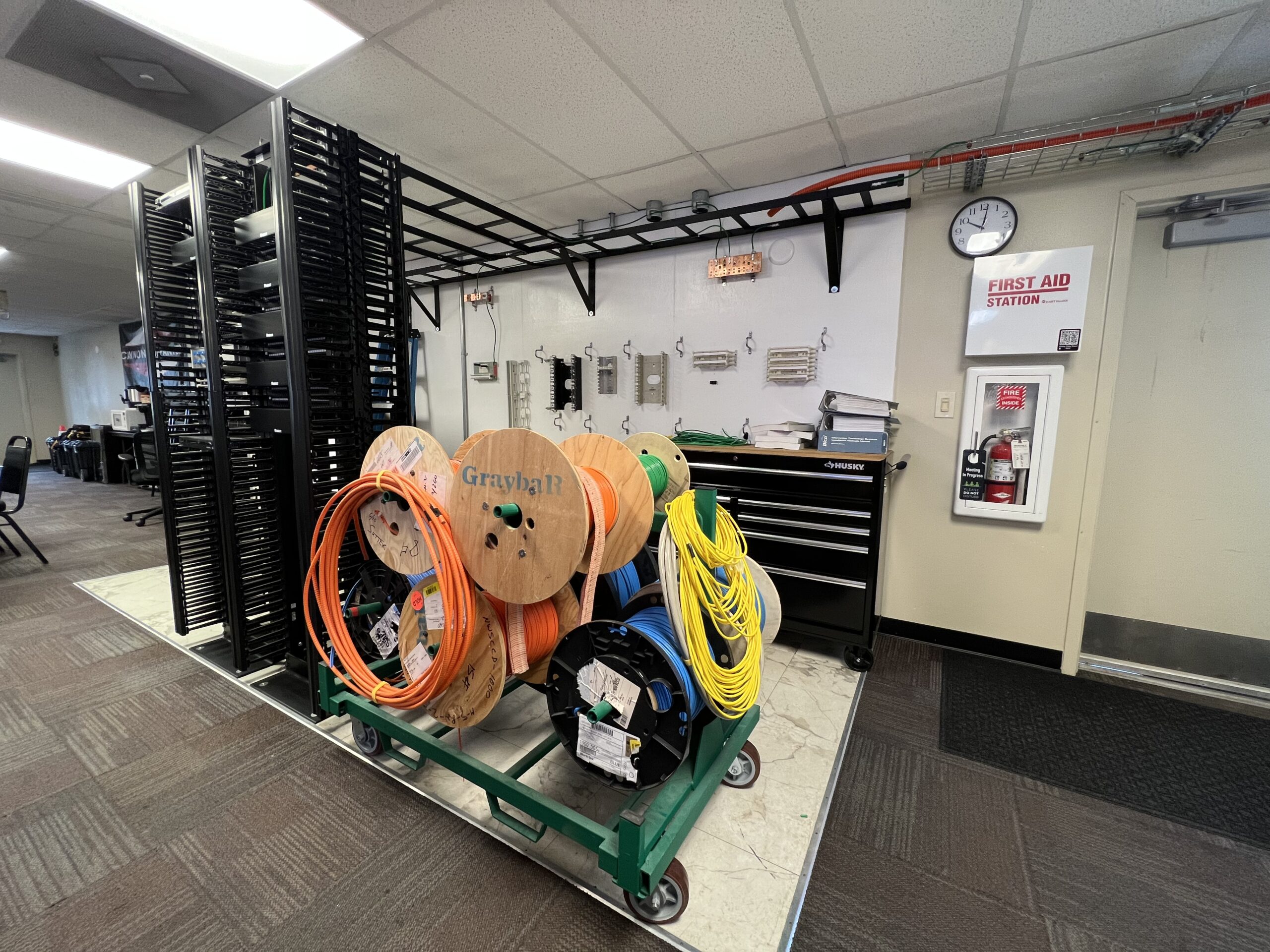 Value of BICSI Certification Training
BICSI-Certified Commercial ITS Installers and Technicians have demonstrated their expertise in the proper installation of cabling systems through both hands-on and written examinations. Specific areas of practical knowledge include conducting site surveys, pulling wire/cable, and terminating and testing copper and optical fiber cable to the highest level of specification. BICSI Installers and Technicians maintain their credentials with continuing education, allowing them to stay up-to-date despite an ever-changing professional environment.
Knowledge -BICSI Installers and Technicians undergo both written and practical ("hands-on") testing in the proper installation of cabling systems.
Continuing Education -BICSI-certified ITS professionals must keep their knowledge current to maintain their credentials.
Installers and Technicians must earn 12 hours of continuing education every two years.
Continuing education can be obtained by attending BICSI courses that focus on the latest techniques in telecommunications cabling installation.
Compliance – BICSI Commercial Installers and Technicians are tested on their working knowledge of industry codes and standards that are applicable in their region.
They are also taught the importance of local and international codes and best practices.
By gaining knowledge of standards, codes and proper installation and design practices, BICSI professionals have demonstrated the ability to understand the entire scope of a project and have been tested in the installation and design of vendor-neutral cabling systems.
Safety – BICSI-Certified ITS Professionals study safety procedures and practices including personal protective equipment, hazardous environments and electrical earthling.
This goes far beyond the material presented in many of the local and regional codes.
Vendor Neutrality –  Installers are tested from a vendor-neutral viewpoint and are not inhibited by specific product criteria.
BICSI certification encourages innovation, use of advanced industry techniques and big picture thinking.
Access to Resources BICSI – Certified ITS Professionals have access to a steady flow of professional, technical and industry information.
BICSI's requirements for continuous education minimize the impact of the constant changes, updates and revisions in information transport systems industry standards and practices.
Preparation for Future – The required continuing education and access to steady flow of the latest industry information allows Installers and Technicians to be knowledgeable about emerging technologies and helps you plan long-term cabling solutions for your organization.
See a list of our BICSI Training class offerings below:  Sign Up Today!
IN101 – BICSI Installer 1 Training – $2,020.00/ea
IN225 – BICSI Installer 2, Copper Training – $2,520.00/ea
IN250 – BICSI Installer 2, Optical Fiber Training – $2,720.00/ea
TE350

 – BICSI Technician Training

–

$2,820.00/ea
Students will need to buy the current BICSI (ITSIMM) Manual here at the website prior to the scheduled beginning of training.  Prices include course, course workbook, and test fees.
Contact Kevin Richter for our current class schedule, prices, and group rates.
Fill out the form below or call (253) 922-2787

There are no upcoming events to display at this time.